Poems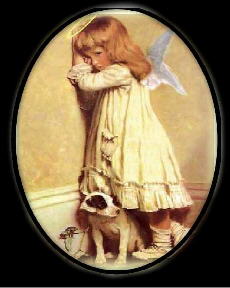 DEAR TEEN-AGER
I DIDN'T MEAN TO BREAK YOUR MOTHER'S HEART OR BRING YOUR FAMILY GRIEF.
IF YOU WERE MY SON, I WOULD HAVE TOLD YOU,
"SON, IF A POLICEMAN SAYS,'STOP!'--STOP.
DON'T MOVE. DROP WHATEVER YOU'RE CARRYING AND PUT YOUR HANDS WHERE HE CAN SEE THEM.
TREAT HIM WITH RESPECT.
IF YOU DON'T YOU COULD MAKE A LOT MORE TROUBLE FOR YOURSELF AND YOU ALREADY HAVE PLENTY.
I ALSO WOULD TELL MY OWN KID.
IF YOUR DRIVING A CAR AND YOU SEE FLASHING RED LIGHTS OR HEAR A SIREN, STOP.

PULL OVER TO THE SIDE OF THE ROAD AND PUT YOUR HANDS WHERE THE OFFICER CAN SEE THEM.
SOMEONE MAY HAVE JUST BEEN MURDERED, A CHILD MAY HAVE BEEN RAPED OR A BANK ROBBED.
I DON'T KNOW IF YOU'RE CARRYING A BIBLE OR A SAWEN-OFF SHOTGUN, BUT I'M NOT
TAKING ANY CHANCES.
YOU MAY THINK I'M SCARED, AND YOU'RE RIGHT.
I AM SCARED TO DEATH. I'M SCARED THAT I MIGHT NEVER SEE MY FAMILY AGAIN.
I'M SCARED THAT MY LITTLE KIDS ARE GOING TO GROW UP WITHOUT A FATHER. I'VE
BEEN TO TOO MANY OF MY BUDDIES' FUNERALS TO THINK IT COULDN'T HAPPEN TO ME.
YOU MAY THINK LIFE IS JUST A GAME, SO YOU PLAY THE GAME FOR FUN. I'M SORRY,
SON BUT I'M A POLICEMAN, AND I HAVE TO PLAY FOR KEEPS.
THOSE ARE THE RULES AND NOBODY CAN CHANGE THEM.
A law enforcement Officer in Louisiana
Author Unknown

The Start of Every Shift

My knight in his blue armor, steps out into the dark.
In search of all wrong doing, with a hope to make it right.
He carries not a sword, But a "semi" on his side.
With hopes his training will not fail him, Should there come a place or time.
And as he settles into his modern day Stallion;
The one with piercing blue eyes
The thought runs through his mind..
"What will I come upon tonight?"
"A speeder, a con, a felon- a man who beat his wife?
A pusher, a punk, some other with a knife?"
"Will I have to defend my life, Or will a fellow man in blue
Be assigned to console my grieving wife?"
And so, with this thought still lingering through the channels
of his mind...


He prays to a God he thinks is there
But still, he is unsure of.
Just then, before he could think twice
The duty he is here for calls
And without hesitation, he radios back "419, I am enroute"
Opens his "eyes" And takes off once again...
Into the dark of night.





Justice

I closed them gently those eyes of blue

and wept inside , for her years too few .

The call came thru as domestic dispute

the father came thru as one of ill repute

Such a little child , so fair of face

an innocent victim of an unfair fate.

As her father was cuffed and put away

I grimly drew a line where she lay .

Where were her angels ?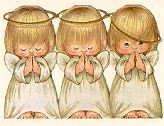 Where was the law ?
A life was stolen without just cause.
I questioned my job , my purpose in life ,
that night I wept over sleeping babies and wife .
And under a sky as blue as her eyes
I swore to my God to stand by her side .
A Mother was weeping over an angel gone to sleep.
While her father walked once more the streets .
I stalked him Like a hunter gone after prey.
I never forgot him day after day .
A year has gone by and my day has come
To find if my work will be undone .
My heart is lighter as I placed a red rose ,
I think she's smiling beside God's throne.
I've said Goodbye , my heart is at rest , I've done my job as I do best .
Goodbye little angel 'til next we meet when God calls us from that final sleep .

NEXT

Home
These pages were made by Fuzzy bear