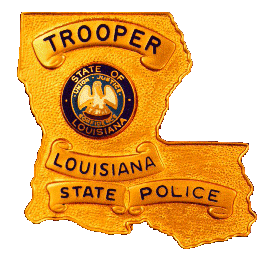 Hung Nguyen Le was born on November 10,1968 in Saigon VietNam to his parents Phi Nguyen Le (father) and Hoi T. Doan (Mother).
Hung has two sisters Thu T. Le and Nhu T. Le and two brothers Khanh N. Le and Khoi N. Le. Hung and his family relocated to the United States in the early 1970's and applied for and were given United States Citizenship.
Hung attended and graduated, in 1986 from John Ehret High School located in Marrero, Louisiana. From there Hung joined the United States Army and served in the 2nd Battalion 41st Infantry 2nd armored Division as a tank crewman. He served his country from October 20,1987 to October 19,1989 at which time he was Honorably Discharged at the rank of Private First Class.
After serving his country, Hung attended college at Louisiana State University , located in Baton Rouge. He attended LSU from August 1986 to May of 1987 and from January 1990 to May 1994 when he received his Bachelors degree in Criminal Justice. After Graduating college Hung worked small jobs while attempting and waiting to be hired into a Law Enforcement Career. On February 6,1997, Hung's wishes came true and he was hired by the Louisiana State Police.
He attended the State Police Academy in Baton Rouge from February 8,1997 to June 6,1997 when he graduated. Some of his classmates referred to him as a down to earth kind of guy, he would always be there to help you in any way he could and always tried to keep your sprits up. Trooper Le has served at Troop "B", located in the New Orleans area, under the command of Captain L. M. Ryan since graduating the academy on June 6,1997.
Upon becoming a member of the Louisiana State Police, Trooper Le became a brother to everyone employed here and he has referred to them as his second family.
Trooper Le's supervisors have stated that he is an exceptional worker and his quantity as well as his quality of work is outstanding. They made mention the fact although Trooper Le has been on the road less than a year he has received a very prestigious award called the ACE award. This award is given to a Trooper when he/she makes 5 stolen vehicle recoveries with apprehensions. Trooper Le accomplished this task less than 1 year whereas some have gone their whole career without receiving this award.
Trooper Le is also held in high esteem by his peers because of the work he does and his overall demeanor he has towards his job and the service he provides to the citizen of the State of Louisiana.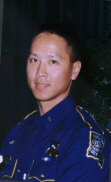 Louisiana State Trooper Injured in Line of Duty
On May 19, 1998, Trooper Hung Le, age 29, was burned over 80 percent of his body after his patrol vehicle was struck by another vehicle. Trooper Le, who was in his vehicle at the time of the accident, was performing traffic control and providing safety for construction workers who were working on Interstate 55. The impact caused the trooper's vehicle to burst into flames and rendered him unconscious. Two of the construction workers he was protecting pulled the trooper from the burning vehicle. In the process they, too, received second- and third-degree burns. If it were not for the heroism of the workers, the trooper might have burned to death in his vehicle.
Trooper Le lost his life June 30,1998. From the injuries he recieved due to this accident.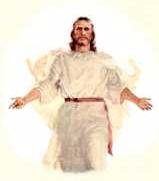 Mt:16:27: For the Son of man shall come in the glory of his Father with his angels; and then he shall reward every man according to his works.
Psalm: 23
1: The LORD is my shepherd; I shall not want.
2: He maketh me to lie down in green pastures: he leadeth me beside the still waters.
3: He restoreth my soul: he leadeth me in the paths of righteousness for his name's sake.
4: Yea, though I walk through the valley of the shadow of death, I will fear no evil: for thou art with me; thy rod and thy staff they comfort me.
5: Thou preparest a table before me in the presence of mine enemies: thou anointest my head with oil; my cup runneth over.
6: Surely goodness and mercy shall follow me all the days of my life: and I will dwell in the house of the LORD for ever.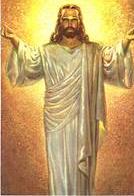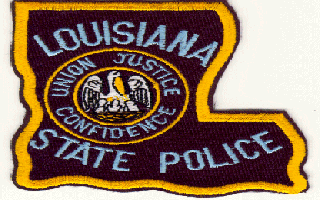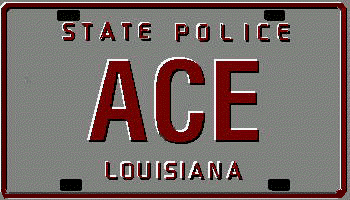 When a Trooper recovers 5 stolen vehicles and makes apprehensions of the persons driving the stolen vehicles, he is awarded a license plate from the Office of State Police designating him as an ACE.
Each time he recovers a stolen vehicle, he is awarded a Lightening Bolt decal that he is permitted to place on the front left fender of the unit. If he recovers a stolen vehicle and makes an apprehension of the driver he is awarded a decal of the State of Louisiana with a Lightening Bolt through the state.
With the recovery of 5 stolen vehicles in a 12 month period, he gets a license plate he can put on the front of his car with ACE on it along with a decal with ACE across the State Insignia he can put on his fender.
TheTrooper each year who recovered the most stolen vehicles with apprehensions is awarded The Blue Max award.
For thousands of years, we have bestowed titles, laurels, and praise upon the warriors who have protected our homelands - from ancient Rome, where the conquering generals were receded into the Senate by flower girls covering their paths with rose petals, to the generals of today who are given ticker-tape parades as they return victorious from conflict.
As a nation, we tend to place the symbols of peace upon the head of the warriors while failing to notice the true peacemakers who walk among us every day, unaware of those who "protect and serve" unless we become the victims of crime.
They ask so little, give so much, and sometimes offer the ultimate gift that anyone can give to another - their lives - so that we might live in peace and safety.
It has been said that a man has no greater love than to give his life for another. Herein we attempt to honor one of those who has given to us the greatest gift of all - the law-enforcement officers who has given his life in the line of duty.